I've made a few shaders that I hope other people can find useful too! You can find more details in their repositories.
Tutorials and Documents
I've written some guides on some notable things that I think everyone should be aware of when creating their own content.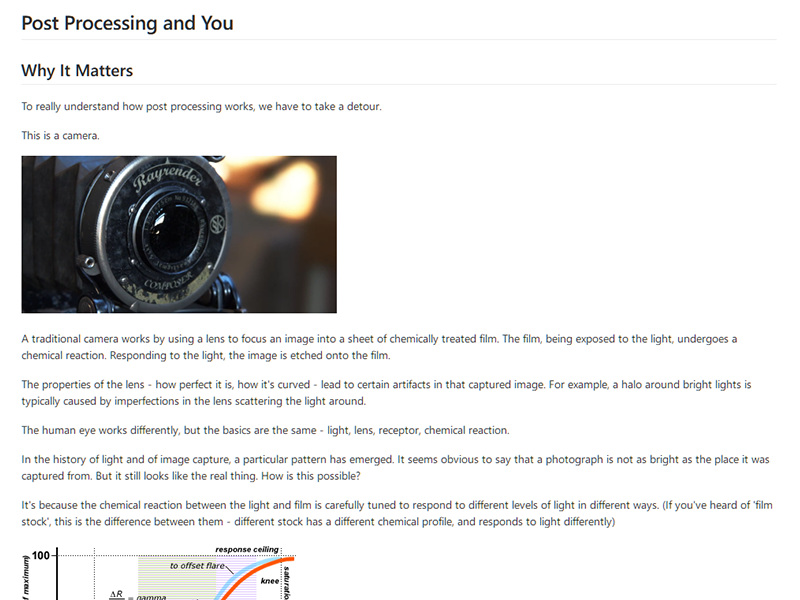 Post-Processing and You
This guide covers how to add post-processing to a world. In a HDR environment, tonemapping and bloom are extremely important to get the look right!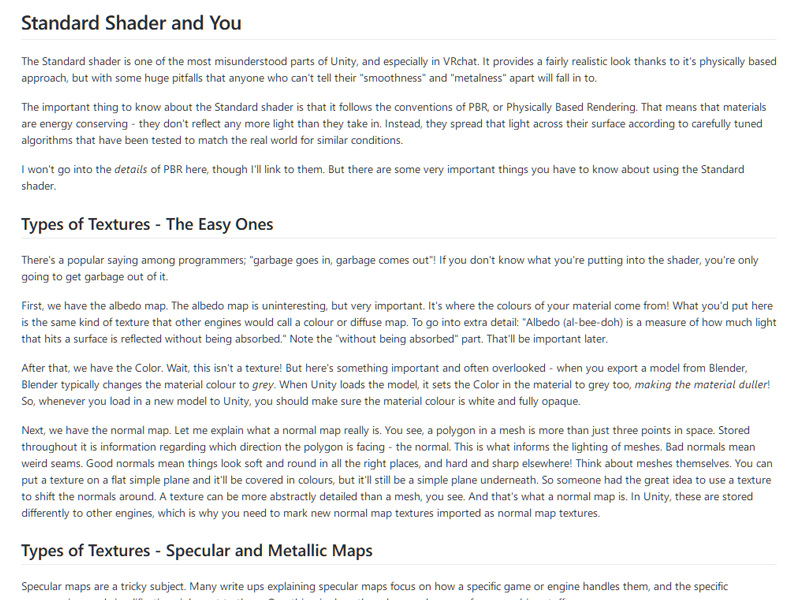 Standard Shader and You
This guide gives an overview of the Standard shader in Unity to try and make it more comprehensible to people who aren't already familiar with Unity's rendering - in other words, an overview of physically based rendering for beginners.